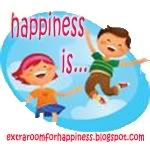 I am not feeling good right at this moment while typing this blog post. I am in pain. It is the time of year again when I have to be confined in my own bed. If you've been a regular reader of my Hideaway blog, you sure know by now what I am trying to say. But if not, let me just leave it a puzzle to you or rather just don't think about it. Walking and sitting in front my computer is harder and more painful now but I'll do my best to stand up and at least finish my hosting for Blog Photo Challenge. Three days to go.
I have to eat dinner now and then rest so let me just leave you a photo of me in my new pink Frankenstee tee.  I may be hurting right now but I can't deny the happiness I felt when I put this tee on the very first time.  Therefore, happiness is to have a new custom printed tee (quite addicted to it and I am a rocker at heart) that is designed and manufactured by an indie clothing line Frankenstee and is sold at my friends indie clothing shop Bewear Apparels.




You can skip to the end and leave a response. Pinging is currently not allowed.