Happiness is…to have a manicure and pedicure at a salon!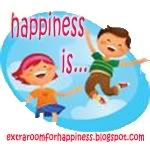 We should offer ourselves some self-pampering even just occasionally to relax our mind and body from all the stress we, bloggers, can get online.  I miss the pedi/mani service  in a salon!

I miss the relaxing feeling of soaking my feet in this tub of treated water before the salon lady did my toenails.
It's been two weeks I think since I last went to a salon for manicure and pedicure. Now my nail polish are starting to fade. I might get my nails done again in a salon this weekend with sisters.



You can skip to the end and leave a response. Pinging is currently not allowed.